Michigan Goose Hunting is a Dream Come True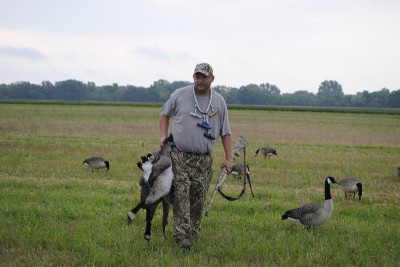 The geese---a flock of about 30---came from upwind, flying toward our decoy set from behind us. They seemed fixated on our dekes, ignoring the well-grassed, A-Frame blind the four of us occupied. As they lost altitude, Joe Robison, the ramrod on this early season goose safari in Southeast Michigan, offered that perhaps we should take them, rather than allow them to swing wide and turn into the wind to land, as geese are wont to do. When they drew even with the blind and were no more than a few yards in the air, Robison called out to take them. We did; I squeezed off three shells and...
Keep Your Duck ID Skills Sharp with These Tips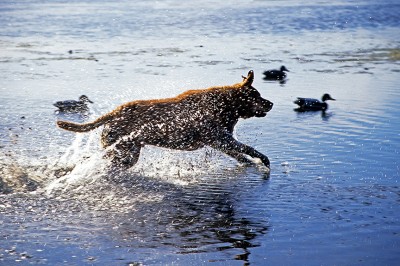 "Don't shoot! That's a Can---" is not what a duck hunter wants to hear from his buddy in the blind as he pulls the trigger. Duck hunters may be a small niche subset of the hunting population, but this unique group of folks live, eat, and breathe the passion. Not all duck hunters are as famous as the Robertsons from 
Duck Dynasty
, but a few of the avid duck hunters I talked to recently all get super excited to duck hunt every chance they can. The "avids" take duck identification to a completely new level, and woe unto the unprepared who cannot tell the difference between a mallard...
7 Questions with Professional Shooting Instructor and GRITS Founder Elizabeth Lanier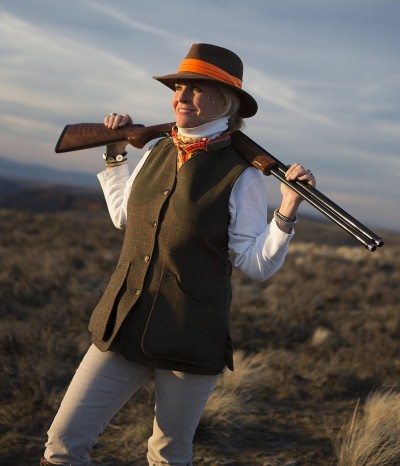 Elizabeth Lanier, owner of
Lanier Shooting Sports
, is a National Sporting Clays Association (NSCA) Level III shooting instructor and an all-around lover of all things wingshooting and clay shooting. I recently had the opportunity to chat with her about how she was introduced to the sports, and her advice to women who are interested in becoming involved. Britney: Please tell us about your background in upland bird hunting and clay shooting. How did you get started?  Elizabeth: Years ago I gave a guy who was an avid wingshooter his first...
5 New Deer Hunting Rifles to Help You Fill Your Freezer This Season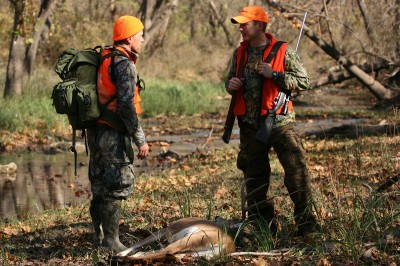 Rifle season's just around the corner, and you're still fiddling around with the lawn mower. A whitetail isn't going to serve itself on a platter, so if you plan to get the family some steaks, you better get in gear. Here are five new guns that offer zero excuses for buying meat from the grocery store again. CVA Accura MR Nitride ST In several Booner-buck-producing Midwestern states you must choose a shotgun or muzzleloader for the firearm season. I opt for the muzzleloader---specifically
CVA's Accuru MR Nitride ST
---because it...
On the Front Lines with the Thin Green Line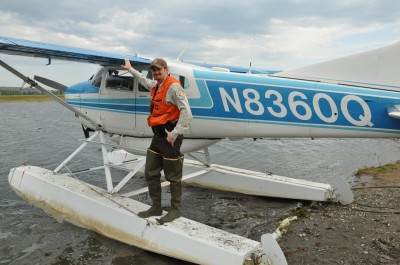 Federal game warden Brandon Jones lies motionless in the steely gray of dawn, the frozen Louisiana ground hard beneath him. It's cold, unseasonably so. The weeks leading up to the deer opener permeated sultry summer air throughout the Southeast, and a front from the north had only moved in the evening before---the night he was supposed to stake out an area where a lock-on stand hung over a pile of corn. Four days prior, on a Tuesday, Jones and another warden came across a trail camera placed deep in the woods. A quick check of the SD card revealed a large buck. They erased all evidence of...
Cookin' in Camo: Suds and Squirrel with a Mushroom-vegetable Ragout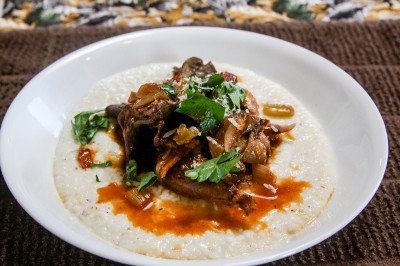 Squirrel is one my favorite small game animals. They come in a variety of species and are wildly abundant throughout the world. With many of our states' squirrel seasons finally open, it only seems to bring this dish to the table! Braised in rich, flavorful beer and infused with the earthiness of mushrooms, you can't help but go "nuts" after the first bite! Ingredients 4 ounces thickly sliced bacon, cut into 1/2-inch pieces 2 squirrels, 2 pounds each, cut into 6 pieces (don't dare discard the heads---put them in the pot as well) 1 large onion, coarsely chopped 4 ounces...
Michigan's Youth Hunting Programs Keep Sporting Traditions Strong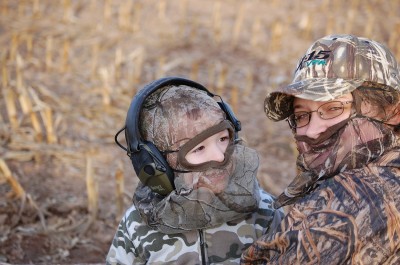 Most of us who hunt come from families of hunters. The love for the sport gets passed down from one generation to the next, with fathers and mothers looking on with pride as sons and daughters take to the field. With the rich tradition of hunting ingrained in the DNA of the state of Michigan, it does the heart good to see how the state has embraced our youthful hunters. I can remember the first time I went deer hunting. I was very young, not able at the time to carry a rifle of my own. My father has passed away several years before, so Ted, a family friend, asked my mother whether I could...
The BAREBOW! Chronicles: Compound Trouble at Skinboat Lake

As outfittter and bush pilot Greg Williams spiraled his Cessna downward, banking sharply to the right, my insides felt uncomfortable from the additional pressure, and my hands grabbed my knees in white-knuckled protest. I looked at Greg questioningly. His right arm shot in front of me, finger pointing out my window. "There's a good bull standing down there in that old burn area," he shouted, above the roar of the engine. "Look for the lightest-colored thing you can see, and that will be his paddles." Almost immediately I spotted the big moose 400 feet below us---stationary,...
Early Season Whitetail Strategies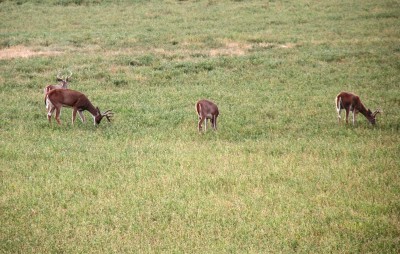 Many deer seasons open for bowhunters in September, which offers an opportunity to hunt them when they are still in late summer predictable patterns. Here are some tips to help you fill your tag in a hurry
While I don't love the mosquitoes that often accompany an early season deer hunt, I do love the opportunity that early bowhunting presents. Deer are in predictable patterns during the early weeks of many states' archery seasons in September. Whitetail bucks are in velvet until about the first of September. In fact, the bucks in my area lose their velvet nearly always within...
Michigan's First Teal Season in 50 Years a Success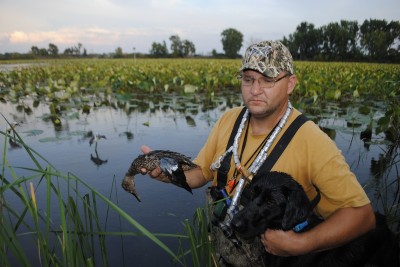 For the first time in 50 years, Michigan duck hunters had an opportunity to start duck hunting well in advance of the usual opener this fall. Michigan duck hunters enjoyed an early teal season the first week of the season and by all accounts, the experiment was a success. Early teal seasons have been a longstanding tradition across much of America, but the special hunt was canceled in the Upper Midwestern states---known in federal waterfowl parlance as "production states"---five decades ago. Lobbying by Southern states, which were concerned about the incidental mortality to non-target...