The Hunt is Over: 18 Amazing Photos of Hunting Couples That Have Decided to Tie the Knot
More and more couples are deciding to take a more unorthodox approach to engagement photos. What's better than letting family and friends know you bagged the right one? Well, you might as well dress the part too. These hunters are proud to put their passion on display---as well take their shot at the numerous hunting-related puns---for these themed engagement photos. For these happy couples, the hunt is over. Did you do something similar? We'd love to hear about it in the comments. //
Read more »
Photos: How to Design a Trophy Room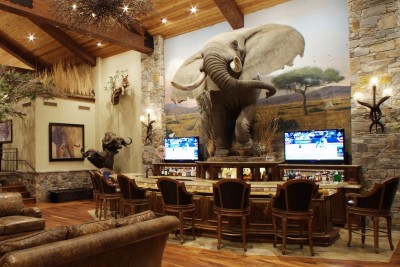 Whether you call it a trophy room or game room, in reality it's a memory room. Inside is a gallery of the best mementos and artifacts from time spent outdoors. It's a place that celebrates the beauty of field and forest, stream and sea. It's where we go to relive the thrill of our sporting adventures, and to respect and admire our quarry. How to design and build these special rooms is the topic of an annual seminar held as part of the Dallas Safari Club (DSC) convention and expo in Dallas. The event, most recently held January 15 to 18, 2015, is Texas' biggest showcase of hunting...
The BAREBOW! Chronicles: The Paralysis of Fear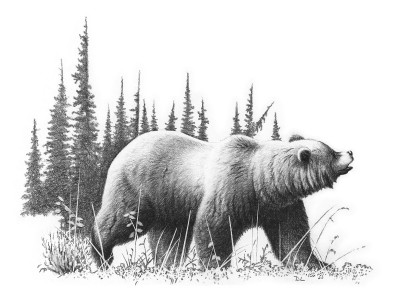 As the wounded grizzly came running obliquely toward me, the first thing I noticed about him (other than his considerable size) was the bright red arc he was pushing in front of him in the shape of a galloping, monochromatic rainbow. It was as if the area of his right collarbone had sprouted a garden hose and somebody had turned the water pressure on full blast, aiming the stream forward and upward at a 45-degree angle to the ground. A few seconds earlier, I had not even been aware of the bear's presence in our environs. Then, at the sound of Jack's bowstring some 40 yards away, I...
Video: 7 Wild Game Appetizers to Heat Up Super Bowl XLIX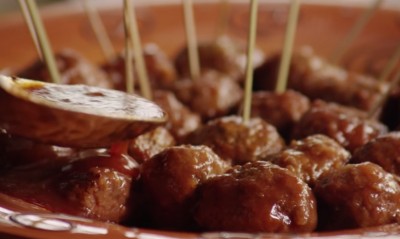 Whether you are a Patriots fan, a Seahawks fan, or none of the above, just about everybody agrees that the food is one of the best parts of game day. It is also a very necessary part, unless you want to be shunned by your guests and former friends by not providing adequate grub. So you could make a last minute run to the supermarket and scrounge up some chips and some of that disgusting prepackaged five-layered dip, or you could do your shopping in the great outdoors. Here are seven easy-to-make wild game recipes that will be sure to make you the host of the year for Super Bowl XLIX. Some...
Lars Andersen, the Fastest Archer in the World, is Back with a New Video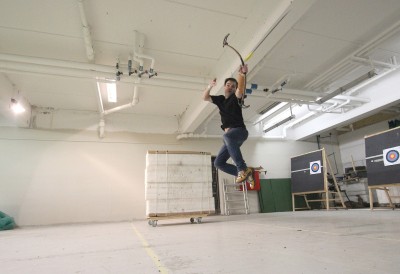 The use of quivers, sights, and a secure stance make up the foundation of modern archery. They're nonsense, says Lars Andersen, the world's fastest archer, and he's back with a new video highlighting incredibly cool tricks to make people rethink how they perceive the bow and arrow. Don't try them at home, Lars filmed them in a controlled setting with professionals. http://youtu.be/BEG-ly9tQGk Viewed almost four million times, Lars' first video from over two years ago became a...
It's Time to Set Your Sights on Spring Turkey Hunting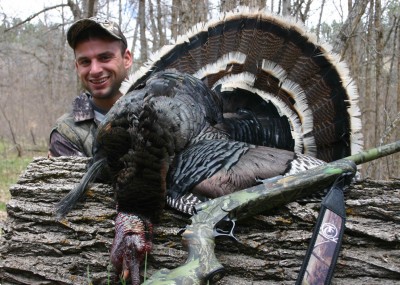 It's later than you think! Now that we're on the downhill side of January, it's time to start getting ready for turkey hunting. For those lucky enough to have hunts planned in the Deep South, opening day is just a couple months away. If you're looking at a new rig for turkey hunting or modifying Ol' Bessy to take full advantage of the best new shotshells, now's the time to get after it! Research, acquisition, testing with time to make changes---come to think of it, we may already be running late, especially if you're going to add sights to your turkey hunting...
The 7 Largest Big Game Rifle Cartidges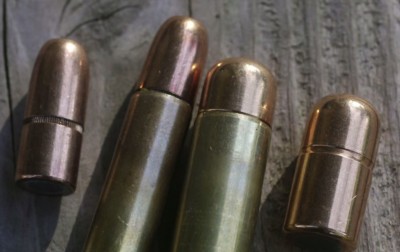 One popular subject of debate among hunters is which cartridge is best for a specific game species. Usually a hunter's choice is dependent upon personal preference and whether or not a round can humanely kill an animal. However, there are some cartridges so intimidatingly large that the guns they are used in are simply referred to as "stopping rifles." These firearms shoot projectiles designed to stop a wild animal in its charge with a single bullet. If there were such a thing as huge game calibers, the seven cartridges listed below would qualify. 1. .577 Snider This British black...
Should You Feed Deer in the Winter?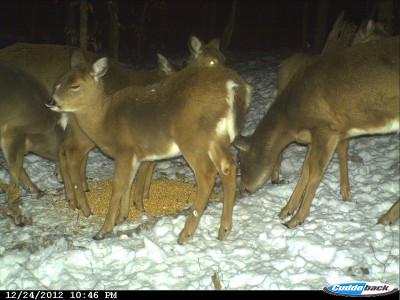 Providing supplemental feed to deer in the winter is controversial and illegal in some states, but other states encourage and even help fund it. Here's a look at some of the pros and cons of winter feeding. The Minnesota Department of Natural Resources has often been opposed to recreational deer feeding. With the increased risk of chronic wasting disease (CWD) and other disease transmissions, there have been discussions about banning it. The winter of 2014 was very difficult for the deer of northern Minnesota. Deep snow and cold temperatures created conditions in which predators...
A Simple Guide for Understanding Application, Drawing, and Tag Terms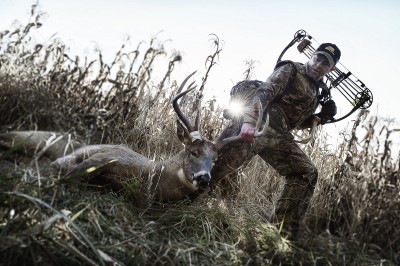 Acquiring a deer tag to hunt in a state far from home can be a confusing process, but this explanation of terms and definitions will help you navigate to the deer license you have always been wanting. Applying for a nonresident tag in a state far from home can leave you with an overwhelming feeling. Game laws regarding tags are complicated and at times very confusing. It seems like every state is different, and laws within a state can differ from one species to another. With that in mind, my "Glossary of Tag Terms" that follows should help you navigate the clutter by...
7 More Celebrities You Might Not Have Known Were Hunters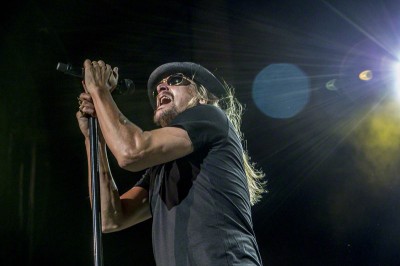 To many people, hunting is more than just recreation---it is a family tradition, a part of their heritage, and a way to both put food on the table as well as ensure the future of America's wildlife. Little of this changes just because you're famous, yet celebrities bear the brunt of public scrutiny. Other people stand up and take notice, whether they be fans, critics, or even animal rights groups that have a bone to pick. This is why it is important that famous hunters, whether they're politicians or movie stars, defend their right to hunt. In doing so, they show that hunting is not something...