A Book Review: Beryl Markham's 'West with the Night'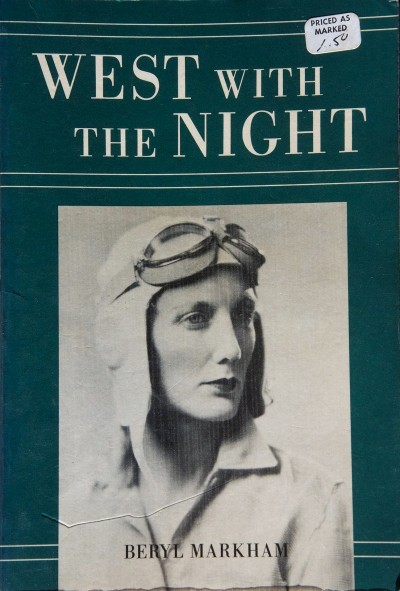 Did you read Beryl Markham's book, West with the Night? She has written so well, and marvelously well, that I was completely ashamed of myself as a writer. I felt that I was simply a carpenter with words, picking up whatever was furnished on the job and nailing them together. But she can write rings around all of us who consider ourselves writers. -Ernest Hemingway (from a letter to Maxwell Perkins) First printed in 1942, Beryl Markham's 
West with the Night
 only sold moderately well despite stellar reviews. It was out of print for nearly four decades until rediscovered and...
Talismans Lead to Good Fortune on Idaho Elk Hunt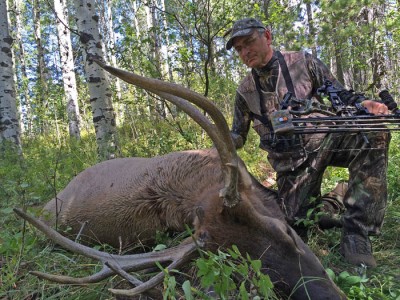 With my stomach growling and the noon-hour ending, I realized lunch could wait no longer. It was time to find a shady spot to escape the sun and the detection of any elk that might pass within arrow range. It was day four of my annual bowhunt in southeastern Idaho. Each of the previous days I'd been within 50 yards of bugling bulls, but I either spooked or couldn't see them for all the brush on this mountain in the Targhee-Caribou National Forest. Soon enough I spotted a large Douglas fir whose lowest branches made an emerald-green ceiling six feet off the ground. Perfect. I kicked...
How Many Shotguns Do You Own? How Many Do You Shoot Well?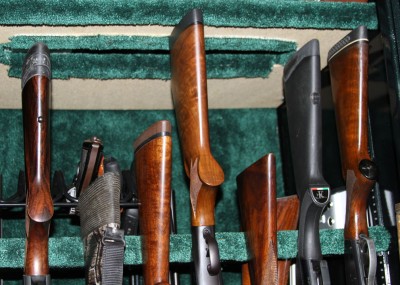 What is your approach to shotgunning? Are you the legendary one-gun man or woman? There's wisdom in the warning, "Beware of the hunter or shooter with only one gun! He or she probably knows how to use it!" Then there is the "golf bag" approach to shooting. The golfer doesn't play an entire round with only a driver or solely with a putter. His or her bag carries a dozen or more clubs each meant for a specific distance or type of shot. Ever watch a professional golf tournament? That selection of clubs allows them to perform some amazing feats. The caddy even makes suggestions on the...
Duck, Duck, Goose: Waterfowl Hunting Options Abound in Michigan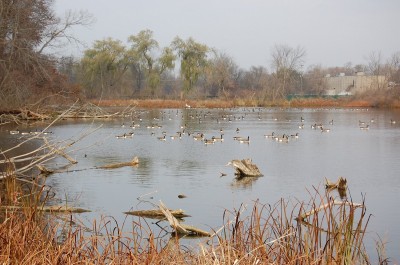 When you think of waterfowl hunting meccas, places like Stuttgart, North Platte, Eastern Shore, and the Dakotas get thrown around. Sure, those places have a rich tradition of amazing waterfowl hunting, but what do they have that Michigan doesn't? The answer is simple---nothing! In fact, there are not many places that can stack up to the Great Lake State when it comes to waterfowl hunting. Looking for puddle ducks? Got 'em! Want the ultimate diver duck hunt? No sweat! Want the skies to turn black with migrating Canada geese? Here you go! Oh, and did I mention sea ducks? Good luck finding...
Cookin' in Camo: Venison Quesadilla with Honey-chipotle Sour Cream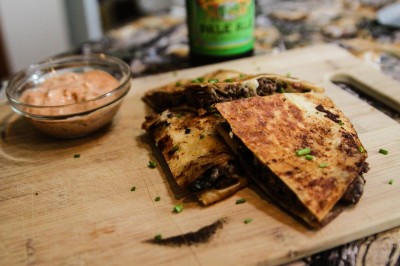 Outside of hunting, this time of year means one thing to my family: football. An extension of football is tailgating. One of my favorite tailgating dishes is a play on the Bleu Cheese Burger from the Thurman Café in Columbus, Ohio. Imagine a three-quarter-pound, all-beef patty topped with a ginormous amount of bacon, loads of mozzarella, a ton of blue cheese, and a mountain of mushrooms! For clean up, forget the napkins and invest in a pressure washer. You feel me? Although juicy, tender, and forever scrumptious, the burger often leads to stains on my Buckeyes jersey. Have no fear, this...
Manage Your Hunting Land with the Tip of a Finger with HuntStand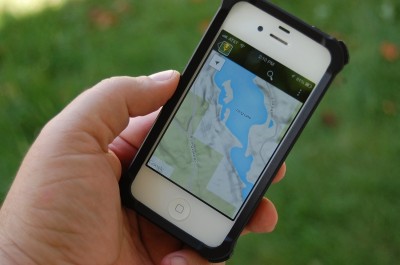 I really enjoy incorporating technological advancements with outdoor pursuits like hunting. I frequently try to "disconnect," but I keep getting pulled back in. One such tech tool that I've been enjoying is the new
HuntStand Lite app
for smartphones and tablets from the folks at
TerraStride
. What's in the box? The app uses GPS data, along with sophisticated mapping programs, weather data, and satellite images to create an interactive overlay of your property. I've seen programs that let you use those...
Michigan Woodcock Season Opens Strong and Promising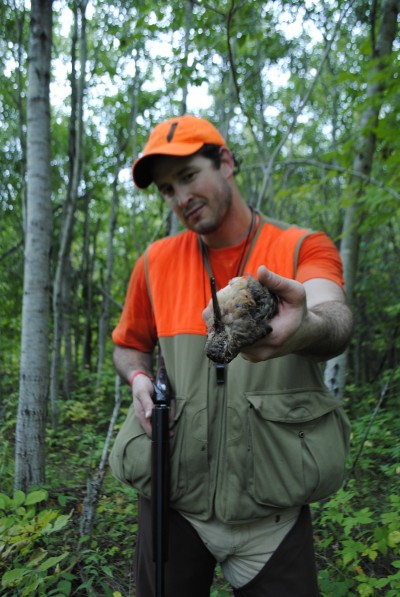 Rub, my English setter, was locked up, solid as a statue, on point in the sort of aspens where you might not expect to find grouse and woodcock. It was an open area with more mature trees than you'd usually choose to hunt in, but the kind of place you dream about finding birds as you'd be able to swing in any direction without wrapping your shotgun around a popple. I stepped up toward Rub, but when the bird rocketed out of there, it flew to my left where Al Stewart and his son Chris were standing. I couldn't shoot and neither could they. The grouse flew right between the two of them....
Don't Leave for a DIY Hunt Without These 10 Essentials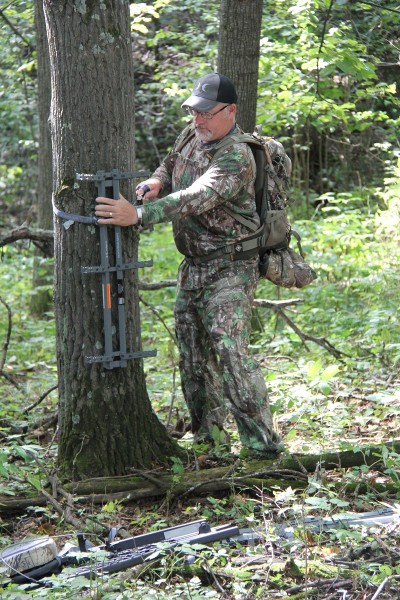 If you are headed off on a DIY deer hunt away from home, there are a few simple things that can make or break your success. Here are 10 you may not have thought of.
An hour after sunrise in a Kansas hot spot, I was flooded with optimism. I heard a deer walking through the leaves towards me and quickly grabbed my bow off the hanger. As I clipped my release to the string loop, I heard a mysterious
clink
 on my treestand platform, but I didn't know what caused the noise until I put a little pressure on the string. The release came apart. The strap was around my wrist but...
The Annual Fall Waterfowl Migration is Underway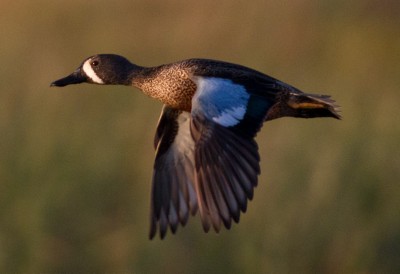 Over half of all the 914 species of wild birds in the United States will migrate south this fall making it a prime time to be able to enjoy the nation's waterfowl, whether you're hunting them or watching them. And you will not be alone---according to the US Fish and Wildlife Service, more than 70 million U.S. residents 16 years old and older participated in some form of wildlife-related recreation in 2011. For anyone who enjoys watching waterfowl for any reason, there's good news. Except for severe drought this fall in California and a small area of North Texas, all across the rest of...
The Nonresident's Guide to Michigan Deer Hunting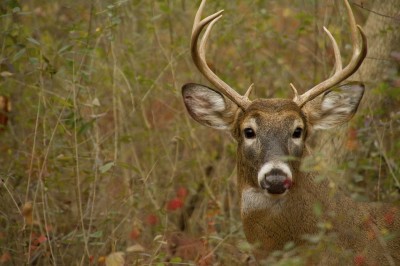 For decades, Michigan has played host to an army of out-of-state, orange-clad, deer hunting warriors every November. October brings in a plethora of camouflaged archers as well. With a large deer herd, and readily available over-the-counter tags with a reasonable price point, the Great Lake State is a destination for nonresident deer hunters from across the country. As with any hunting trip, there are some definite things to plan on and some significant rule changes for this year. Look no farther than this article for (almost) everything a nonresident hunter will need to know in Michigan...